WELCOME,
Thank you! Enjoy conference-calling technology you don't have to think about – it just works.
Toll-free audio for your meetings, webinars and trainings.
Join calls from anywhere – instantly
Get started using OpenVoice Integrated audio.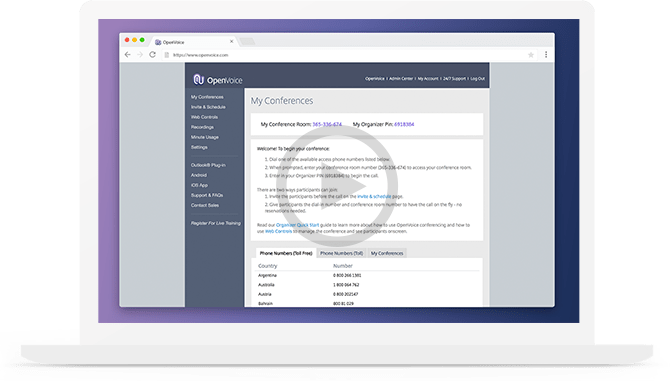 Your Plan Includes Toll & Toll Free
Audio Conferencing with up to 500 participants.
Toll-Free Numbers for over 50 countries
Outlook Integration for easy scheduling
Free mobile apps
Multi-user management portals
Free call recording and storage
24/7 Support
Organizer Quick Start
Watch live webinars, get support and more.