GOTOMEETING + SCREEN SHARE SOFTWARE
Share screens for productive meetings with GoToMeeting.
Kiss the days of tedious meetings goodbye. With screen sharing software, you can ensure that all attendees are on the same page, literally.
As simple as 1, 2…click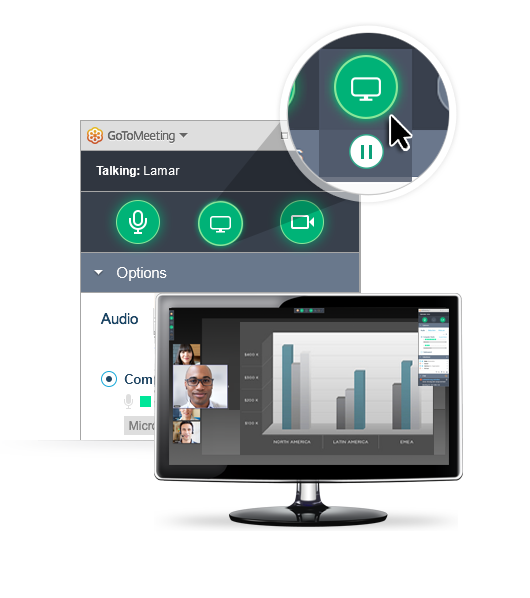 Click once to share your screen, once more to stop
No additional charge or complicated set-up
Connect via desktop, laptop, smartphone or tablet
Works great with Mac, PC and mobile devices
Take your meeting to the next level
Share presentations, reports, demonstrations and training sessions with everyone on the call
Hand off presenter duties to other attendees for better collaboration
Work together on content for better productivity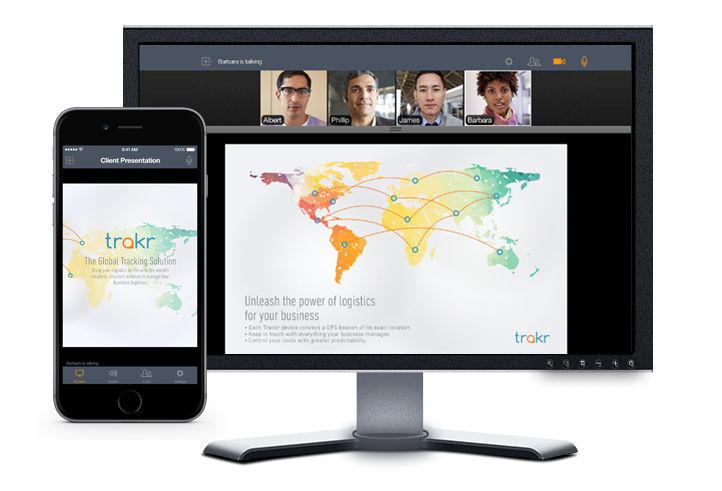 Why share screens?
It's the smart thing to do:

open communication builds trust; trust builds stronger teams; stronger teams produce better work
Keep participants engaged:

no one wants to sit through a boring presentation…
Make effective use

of your (and everyone else's) time
No more long-winded, hypothetical explanations

– seeing is believing

GoToMeeting enables us to work remotely and not to be tied to one office. Without flexible ways of working and robust collaboration tools we would simply not be able to operate. It's integral to our business and has helped us to build a global network of customers and employees.