GOTOMEETING + VIDEO PRESENTATION SOFTWARE
Give flawless online presentations every time with GoToMeeting
Whenever, wherever, whoever: GoToMeeting's video presentation software instantly connects you with meeting attendees from all around the world.
Content sharing, simplified
One click: that's all it takes to start and stop screen sharing
Use drawing tools like a pen, highlighter, arrow and spotlight to highlight key points
Customise your call: adjust settings to allow attendees to chat, view other attendees or share webcams
Share presenter duties with other attendees on the call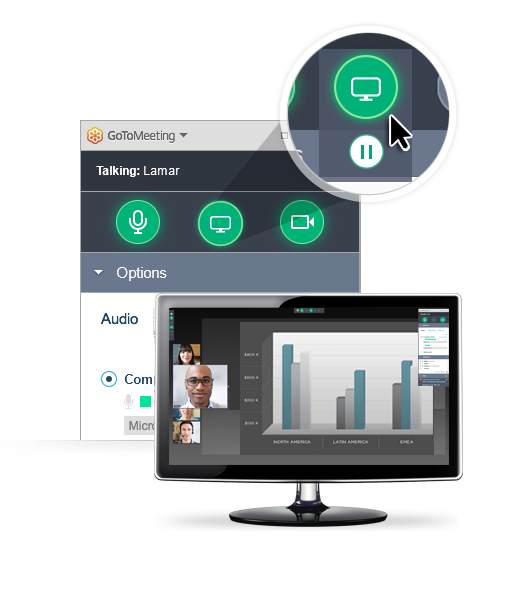 Make sure that your meeting is presentation-perfect
Ideal for PowerPoints, training sessions, demonstrations, webinars or reports
GoToMeeting's online presentation tools unites teams near and far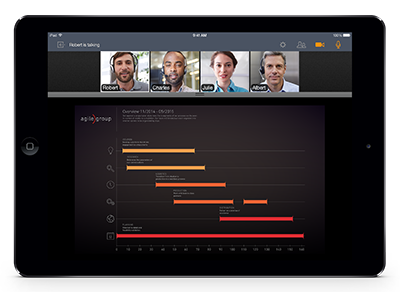 Say goodbye to miscommunication; say hello to clear and easy collaboration
No complicated set-up or lengthy installation needed
No added cost or hidden fees
Works great on PCs, Macs, laptops, tablets, iPhones and other mobile devices
In just one week, a member of our team had 39 online meetings with people in 11 countries," said Jesson. "Using GoToMeeting, he can not only talk to clients at the touch of a button but also share his screen and give high-quality visual presentations. All our consultants are well paid and real experts at what they do, so the idea of making them spend lots of time travelling is crazy and counterproductive.