WHAT IS VIDEOCONFERENCING?
Just so we're all on the same page (literally), here's a quick videoconferencing definition: An online meeting between two or more participants at different locations, using computer networks to share audio and video.
Unlike webinars , videoconferencing lets people have a normal, face-to-face conversation from anywhere in the world. With HD video and crystal-clear sound, collaborating across time zones has never been easier.
How does it work?
At the set time, launch your videoconferencing program on your laptop, desktop, mobile or tablet and dial in
Click to turn on your webcam, click again to share your screen
Start meeting! (Yes, it's that simple.)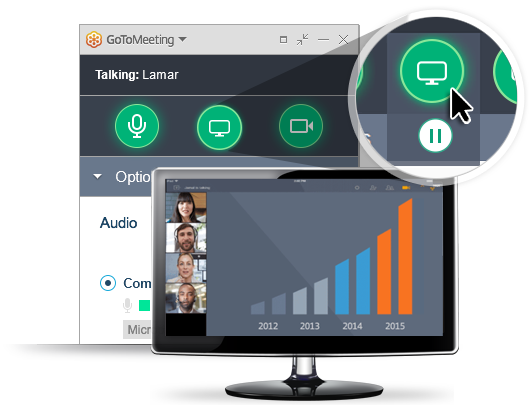 Join forces with videoconferencing
Connect remote workers in an easy, cost-effective way
Share information in real time
Streamline company communication
Perfect for everything from internal catch-ups to client meetings