GOTOMEETING FEATURES
Quick One-Click Meetings
Start an online meeting now with easy GoToMeeting integrations.
CALENDAR INTEGRATIONS
A solution for every environment
Seamlessly schedule, manage and join upcoming meetings directly from your Microsoft or Google calendar. GoToMeeting video conferences are always onlyone click away thanks to our scheduling plugins.

Chrome Web Extension
HOW IT HELPS
An easy way to save time.
Your email and calendar are critical for productivity, yet they're also huge time sinks. Traditionally, when adding a video conferencing line to a calendarmeeting, you have to set it up in two different spots. But with GoToMeeting's Microsoft and Google calendar integrations, your video conferencing information is automatically added to your calendar with the push of a button.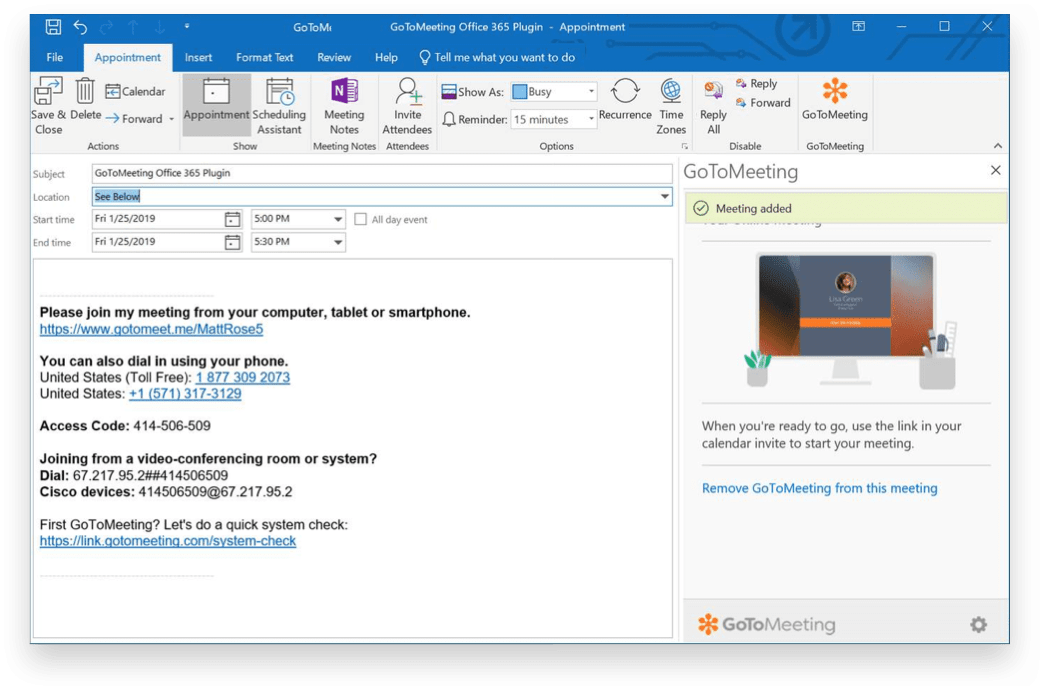 WHAT YOU CAN DO
Make the meeting yours.
Take simplicity to the next level with your own personal meeting room, which lets you create an easy-to-remember custom URL to host meetings. It's an always-on collaboration space where you can stay all day and attendees can join you. Be sure to set up your personal meeting room within GoToMeeting and visit our blog to learn more.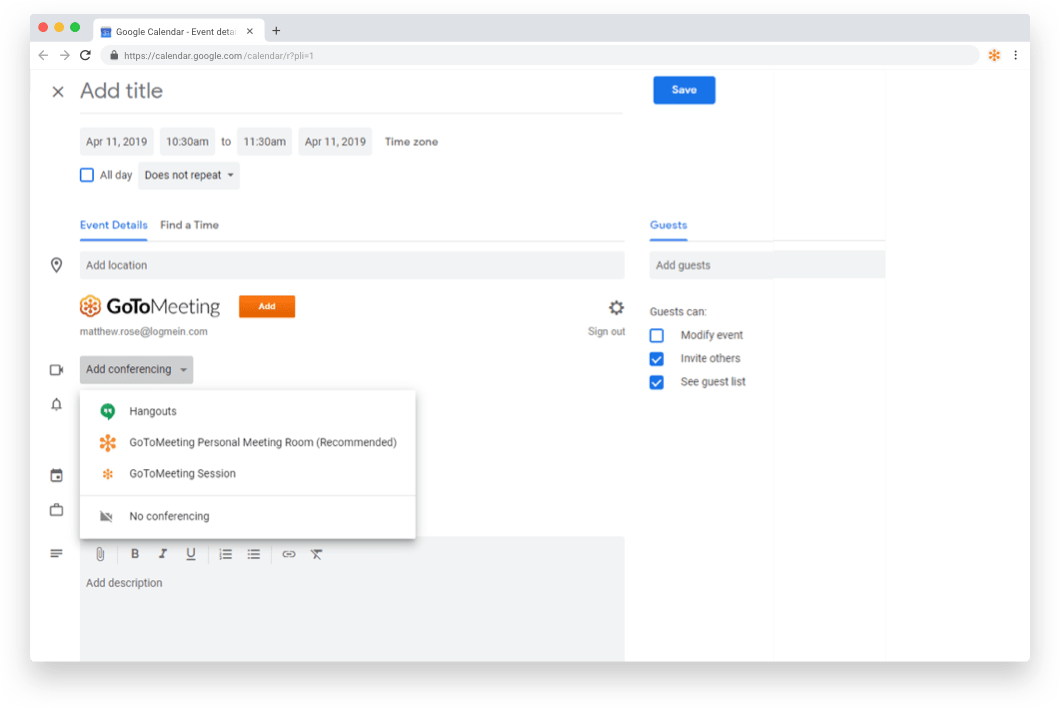 LEARN MORE
Additional GoToMeeting Features
Talk to a Specialist
Speak directly to one of our sales representatives by calling.
180 945 7239
Contact Us
Have questions? Want to see a live demo? We'll be in touch within 24 hours.
Contact Sales
Support
Check out our help center for answers to common questions.
Support
Free 14-Day Trial
Need more information?
Call Sales 180 945 7239