FEATURES
Video conferencing and collaboration made easy.
WHY GOTOMEETING
Collaborate seamlessly – anytime, any place.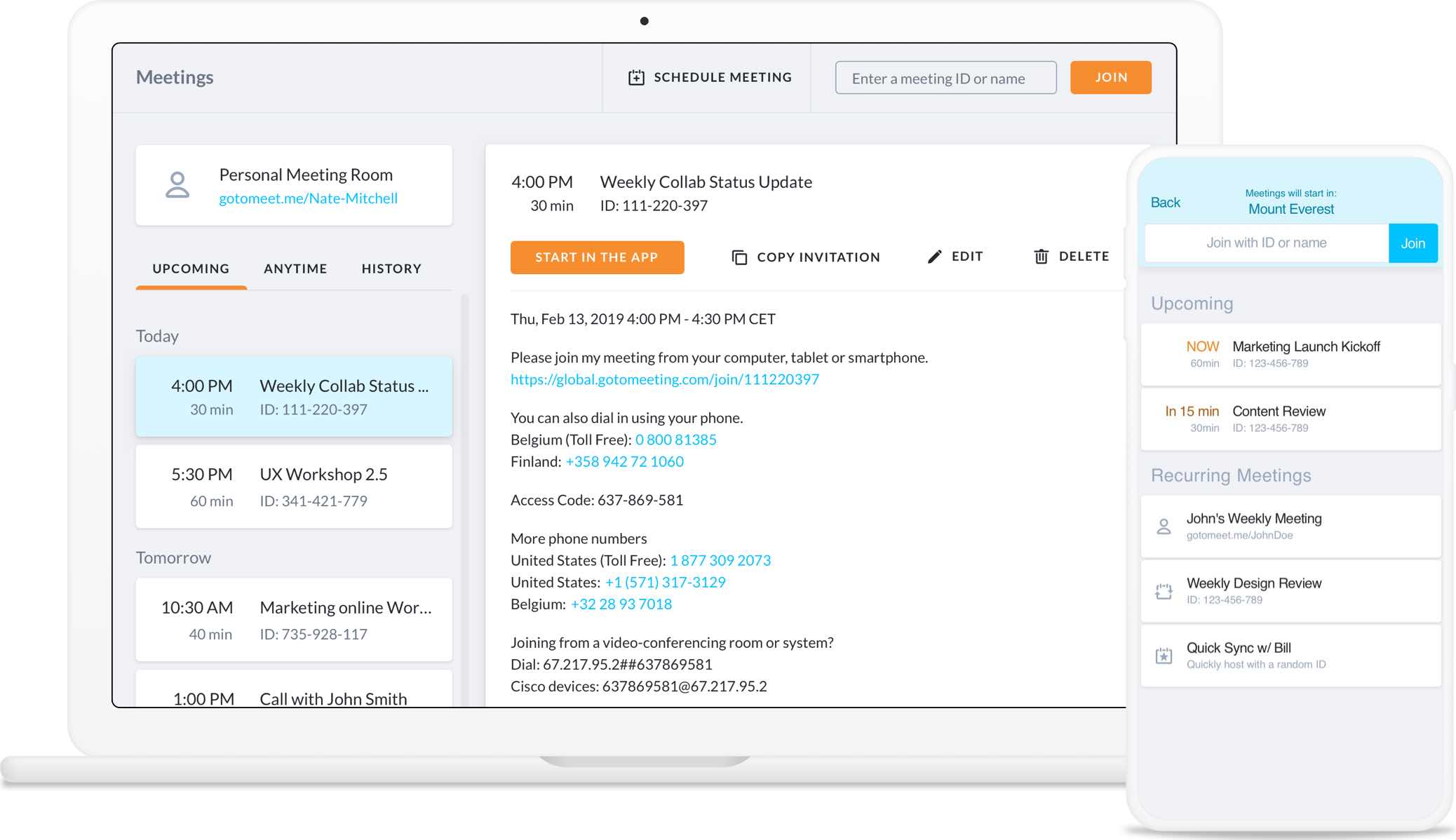 OPTIONS
Start or attend GoToMeeting sessions in seconds.
Desktop Options

Join easily from your Mac, PC, Chromebook or Linux computer.
Mobile Options

Start or join a meeting from an iPhone, iPad or Android device. With mobile screen sharing, you can even show your whole mobile device.

Learn More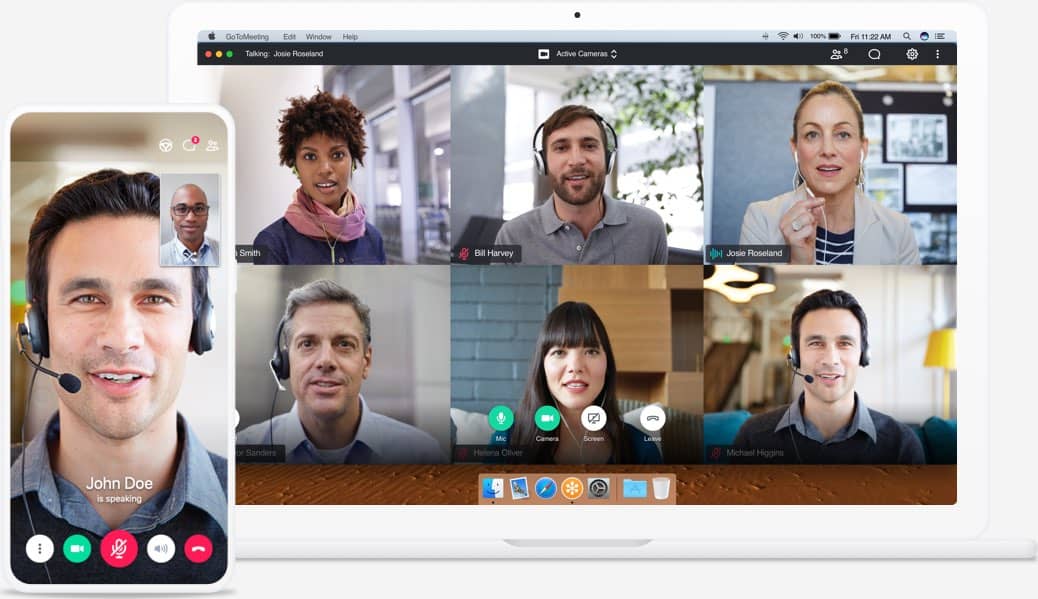 MAKE YOURSELF HEARD
Crystal-clear audio makes for successful meetings.
Built-In Audio
Choose between VoIP and toll-based options at no extra charge.
SEE AND BE SEEN
Put your best face forward.
Personal Meeting Room

Every customer receives a personal meeting room with custom URL – your new base of operations.

Learn More
HDFaces Video Conferencing

Collaborate face to face with up to 25 high-definition video feeds per session.

Learn More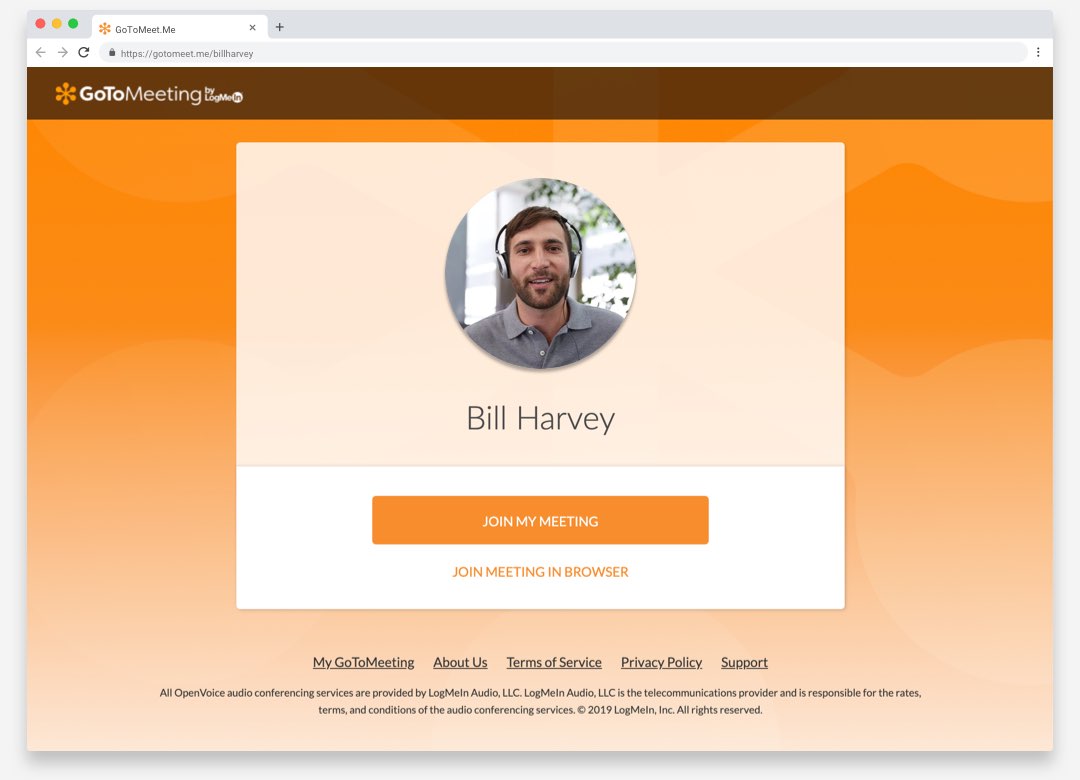 WHAT'S NEW
Discover new ways to meet better.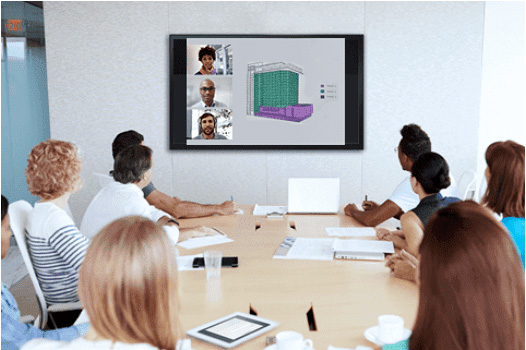 GoToMeeting InRoom Link
Bring GoToMeeting into the conference room with built-in support for Lifesize, Cisco and Polycom devices.
GoToRoom
Get everything you need for your conference room with this turnkey, all-in-one hardware and software kit.
GOTOMEETING FEATURES
See what else you can do.
Desktop/Application Sharing

Broadcast a real-time view of your desktop or of a specific application.

Learn More
Cloud Recording

Record and store your meetings online for easy review and sharing.

Learn More
Drawing Tools

Direct attention using drawing tools while sharing your screen.

Learn More
Conference Room Solutions

GoToMeeting has what you need to connect and to collaborate.

Learn More
Talk to a Specialist
Speak directly to one of our sales representatives by calling.
1 800 514 1317
Contact Us
Have questions? Want to see a live demo? We'll be in touch within 24 hours.
Contact Sales
Support
Check out our help center for answers to common questions.
Support
Free 14-Day Trial
Need more information?
Call Sales 1 800 514 1317