Video conferencing equipment you need, plus meeting software users love.
Take the complications out of conference rooms with the new GoToRoom.
FREEDOM TO CHOOSE
Pick the hardware provider you prefer.
GoToRoom is available with bundles by both Poly and Dolby Voice® that fit perfectly within your collaboration spaces. No matter which hardware you decide on, you can be confident your meetings will look and sound amazing.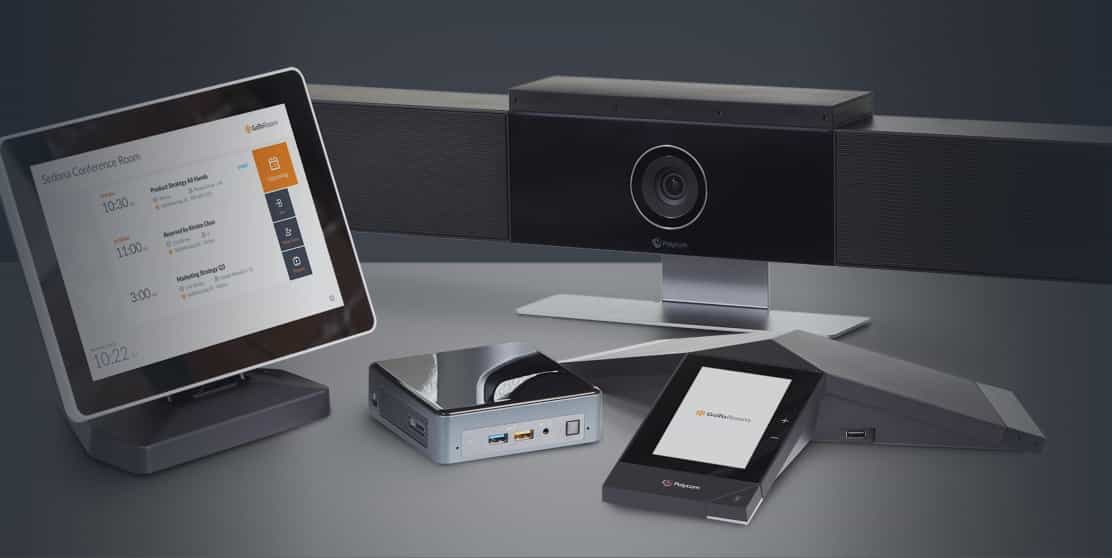 GoToRoom Equipment by Poly
Setup in Minutes: GoToRoom sessions powered by Poly.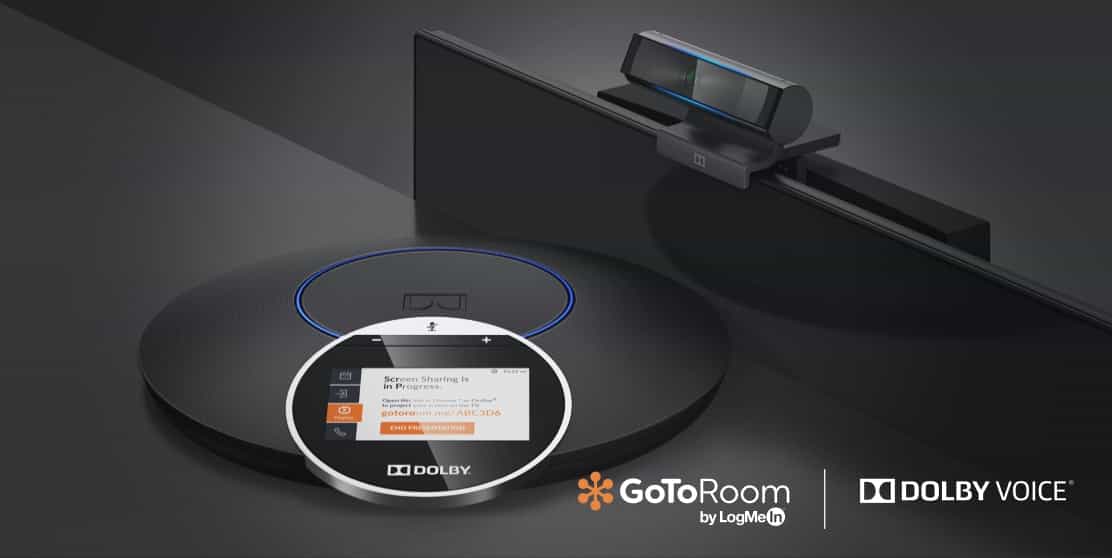 GoToRoom Equipment by Dolby
Now Available: GoToRoom sessions powered by Dolby.
UNLEASHING PRODUCTIVITY
Hit the gas on collaboration.
Small group sessions are how work gets done, both in person and virtually. It's just the way the modern workforce collaborates. That means you need the right technology in the right meeting space to connect your teams, accelerate productivity and achieve results. GoToRoom is a best-in-breed hardware and software bundle that ensures your meetings start smooth and finish strong. Get together quickly, share content instantly and bridge distance across the globe effortlessly – all with GoToRoom.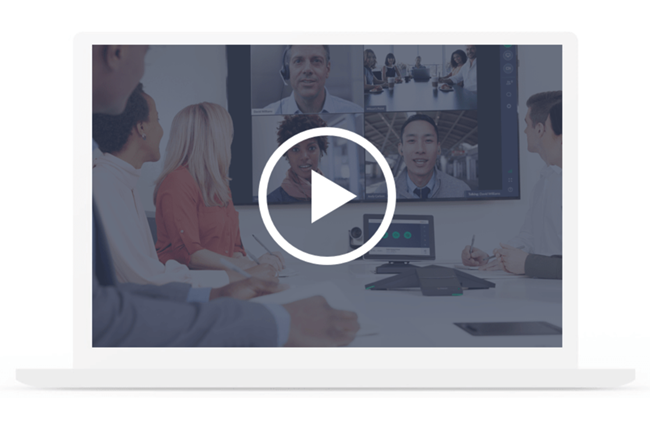 FOR YOUR ADMIN
Simple and fast deployment.
• 15-minute turnkey installation
• Simplified provisioning
• Rapid and predictable logistics
• Industry-leading reliability
• Cost-effective bundling

FOR YOUR ORGANIZATION
Easy and reliable controls.
• Crystal-clear audio and video
• Intuitive user interface
• Streamlined join experience
• Calendar integration

THE GOTOROOM KIT
Top-of-the-line technology.
GoToRoom is an all-new out-of-the-box conference room solution that makes it easy to modernize the office with the latest video collaboration technology. It offers a one-stop-shop by bundling state-of-the-art hardware with professional, user-friendly video conferencing software. Gone are the days of cobbling together make-shift meeting spaces. GoToRoom has everything you need in one simple kit.
NOW AVAILABLE
Put the intelligence back in your collaboration.
GoToRoom integrates with Dolby Voice Room to deliver an all-new meeting experience. Running on Dolbys' award-winning audio and video hardware, GoToRoom sessions are enhanced with intelligent features like Whiteboard View and dynamic lighting adjustments. This bundle is perfect for both small huddle rooms (7'x9') and medium-sized conference rooms (15'x20'). And with a flexible, subscription-based pricing model, it's less painful than buying a cell phone.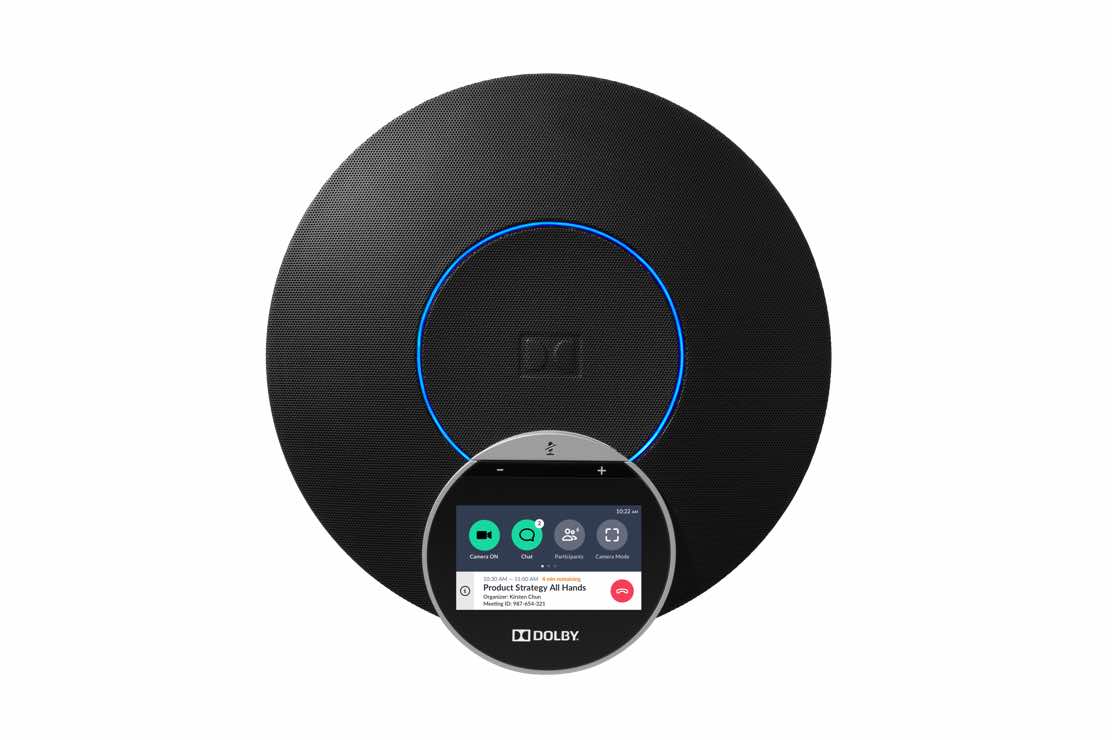 OUTFITTING YOUR OFFICE
The right technology for every meeting.
Huddle Space
• Perfect for 8'x5' tables
• Intel NUC
• Mimo Vue 10'' Touch Panel Display
• Polycom All-in-One Studio (camera, speaker, microphone)

Conference Room
• Perfect for 13'x5' tables
• Intel NUC
• Mimo Vue 10'' Touch Panel Display
• Polycom Trio IP Phone
• Polycom Eagle Eye IV Camera

UNBOXING GOTOROOM
See what's inside the box.
Set up in minutes… see for yourself just how easy it is to start a meeting with GoToRoom.
Watch Jon Rettinger unbox GoToRoom.
Watch UrAvgConsumer unbox GoToRoom.
Watch Sara Dietschy unbox GoToRoom.
RELATED FEATURES
Learn more about GoToMeeting.
GOTOROOM FAQs
Get answers to all of your questions.
How can video conferencing help my business?

Video conferencing can help your business in a number of ways by connecting your business with clients, customers and remote employees. This saves time and money on travel, builds stronger relationships and increases productivity.

What equipment is needed for a video conference?

For a video conference, you'll need the following equipment: a computer, an audio input (i.e., a headset or microphone), a webcam (one is typically built into your computer), a stable internet connection and web-conferencing software. All of which comes in a GoToRoom kit.

How much is the GoToRoom bundle?

What if I already have video conferencing room equipment?

If you already have video-conferencing room equipment, then InRoom Link for GoToMeeting Plus is the best solution for you. InRoom Link enables you to use your existing video-conferencing equipment while still enjoying a reliable GoToMeeting experience. Click

here

to learn more about InRoom Link.

How can I get video conferencing room equipment?

GoToRoom is an all-in-one solution that offers video-conferencing room equipment that works seamlessly with our reliable video-conferencing solution. Click

here

for more details about video-conferencing room equipment through GoToRoom.

How is GoToRoom better than GoToConference?

GoToRoom offers a new and improved hardware for a better meeting audio and video meeting experience.

GoToRoom offers all new hardware bundles to support multiple room sizes (GoToConference only supported small/huddle rooms, while GoToRoom supports small/huddle, medium, and medium+).

There is a new and improved user interface: GoToRoom is controlled through a provided touch panel (included in the hardware bundle); whereas, GoToConference had a keyboard & trackpad.

What are the attendee and webcam limits with GoToRoom?

When hosting from the GoToRoom license, the attendee limit is 250 and the webcam limit is 25.

What are the available audio options when hosting/joining a meeting from GoToRoom?

Small/Huddle: This option comes with an all-in-one device that supports VoIP (Computer Audio) audio. By default, the audio will automatically connect to VoIP. Should the users wish to switch to PSTN (Phone), this can be done from the audio options section on the touch panel. For this room setup, a separate phone is necessary to connect via PSTN.
Medium: The IP Phone automatically connects to VoIP. Should the host wish to use PSTN, they can do so by switching audio options and dialing in from the IP phone or a separate phone.

How does GoToRoom work with my mobile device?

GoToRoom operates the same as GoToMeeting – users can join from a mobile device. For mobile devices that support presenting content (i.e. Android & iOS phones/tablets) using the GoToMeeting app, they can join and present content to other GoToMeeting attendees including GoToRoom systems.

What are the system requirements?

A display (TV or Monitor that accepts HDMI), Ethernet cable, a HDMI cable, and power outlets are required to set up a GoToRoom. Note: A powered Ethernet jack is required for the Medium option. If the customer does not have this, they can purchase the power injector.

Does GoToRoom come with a manufacturer's warranty?

Yes, there is a 1 year manufacturer's warranty on the hardware.
Return to the Top
Talk to a Specialist
Speak directly to one of our sales representatives by calling.
1 800 514 1317
Contact Us
Have questions? Want to see a live demo? We'll be in touch within 24 hours.
Contact Sales
Support
Check out our help center for answers to common questions.
Support
Setup without all the set up.
Request a Demo
Need more information?
Call Sales 1 800 514 1317