MOBILE APPS
Meetings right in the palm of your hand.
MEET THE WAY YOU WANT
No computer? No problem.
With the GoToMeeting mobile app you can feel confident in taking your meetings on the go.
SIMPLE AND INTUITIVE
Host and attend meetings - your way.
Take your meetings with you.
With the GoToMeeting mobile app you can take your work with you on the road and across the globe. Whether it's a business-critical meeting, or a casual discussion, every conversation is important. With the GoToMeeting mobile app you have the ability to host and join meetings anywhere, at anytime, on any device. The power is in your hands, all you have to do is download it.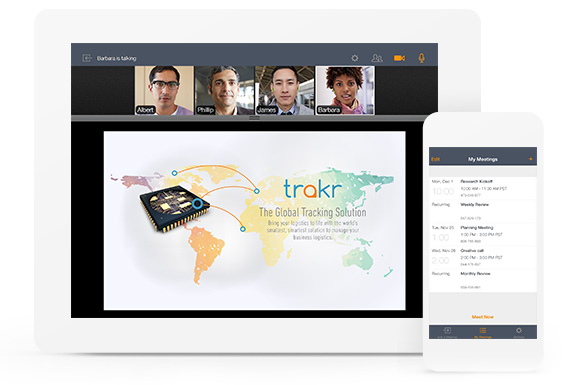 EFFECTIVE AND RELIABLE
Customers love GoToMeeting - see for yourself.
New to GoToMeeting?
· Join a session with ease, no sign up necessary
· Host a meeting for free - no credit card required
· Start a GoToMeeting trial directly from the mobile app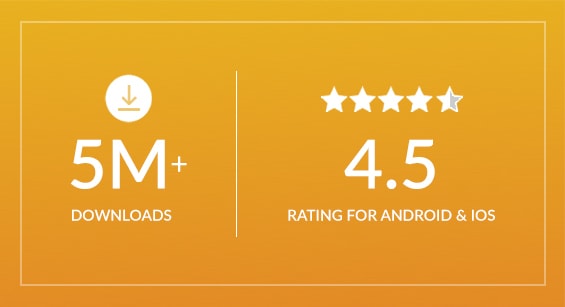 INCREASE YOUR MOBILITY
Take your meetings with you - anywhere.
On-the-go meetings, made easy.
· The same desktop experience is now available for mobile
· Sync your calendar to your mobile device
· Join meetings with a single click
· Mobile hosting capabilities enabled for Starter and Free accounts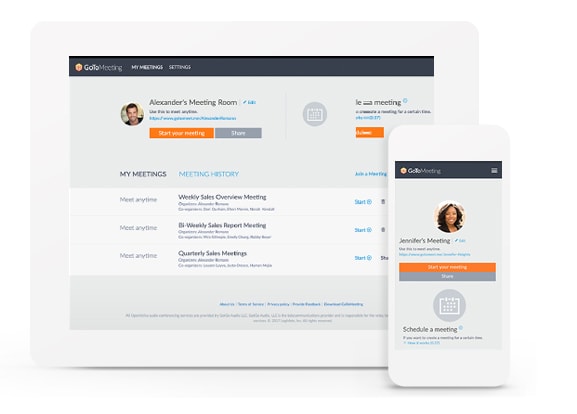 MOBILE MEETING APP FEATURES
The tools you need for a frictionless meeting experience.
Free Mobile Apps

Join or host a meeting on any device.
Dynamic Video Conferencing

Participate in face to face video conferencing.
Built-In Meeting Audio

Crystal clear full band VoIP audio or phone call.
Screen Sharing Without the Hassle

Share your full device screen with everyone in the meeting.
Online Meeting Presenter Control

Hand-off presentation control to other attendees to view presentations, mockups, reports etc.
Meeting Reminders

Get alerts when a meeting is about to start.
Quick One-Click Meetings

See all of your upcoming meetings and join with a single click.
Interactive Chat Box

Chat with individual attendees or everyone in the meeting.
Talk to a Specialist
Speak directly to one of our sales representatives by calling.
1 888 646 0014
Contact Us
Have questions? Want to see a live demo? We'll be in touch within 24 hours.
Contact Sales
Support
Check out our help center for answers to common questions.
Support
Free 14-Day Trial
Need more information?
Call Sales 1 888 646 0014