SECURITY ADVISORY
Please update your browser.
Your browser is out of date.
You are using an older version of Internet Explorer with serious security vulnerabilities. On May 30, 2015, our website will no longer support it – that means you won't be able to host or join sessions from this browser anymore.
What can you do?
Please consider using either the
Google Chrome
or
Mozilla Firefox
browser instead. Alternatively, you can update to a newer version of Internet Explorer through a Windows update.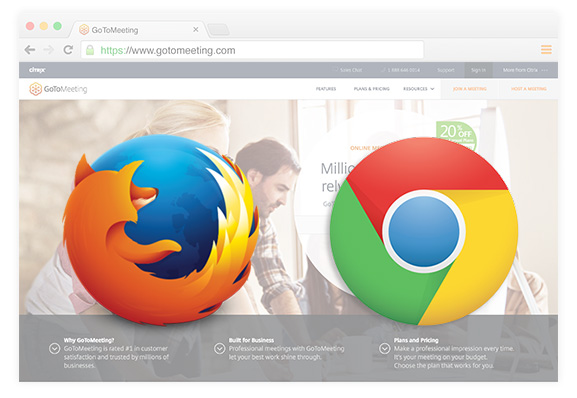 Talk to a Specialist
Speak directly to one of our sales representatives by calling.
1 800 514 1317
Contact Us
Have questions? Want to see a live demo? We'll be in touch within 24 hours.
Contact Sales
Support
Check out our help center for answers to common questions.
Support
Free 14-Day Trial
Need more information?
Call Sales 1 800 514 1317