WELCOME,
Thank you for purchasing GoToTraining.
Start creating captivating trainings today.
Watch The Getting Started Video
Let's get you up to speed & start your first training.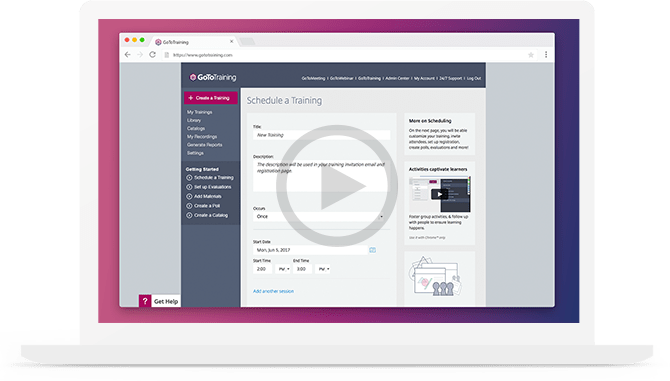 Your Plan Includes
Access to our premier features
Online Course Catalogs
Polls, Tests and Evaluations
Material Management
Recording Management
Reporting and Analytics
Android and iOS Apps
GoToMeeting 25
RevStream
1. Schedule Your Training
Log into gotototraining.com and click create a training. Fill in the title, description and data fields – that's it.
2. Invite People to Join
To invite others, simply click Forward in your email account, customize your subject line and list recipient emails in the BCC field.
3. Start Your Training
On gototraining.com, click my trainings, then click the start training button next to the session you'd like to launch.
Organizer Quick Start
Watch live webinars, get support and more.